Americas First Marijuana Auction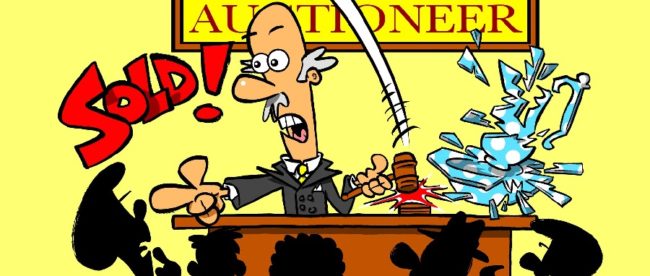 November 15, 2014 will be a day for the history books. Fireweed Farms just held the first public auction of recreational grade marijuana in recent history.  The event took place in Washington state and netted $600,000 in sales on 300 pounds of high grade smoke.   Not bad for a 4 month growing season!   And even better, those who did not directly participate in this event still benefitted from it.  How did the general public benefit you say? By keeping $600,000 right here in the USA to be spent in our own communities.  Previously, before saner laws were enacted, all of that money would have been palletized and shipped out of the country and into the hands of criminal elements.
Lot sizes ranged from 8 ounces up to 5 lbs. Bidding started at $3.00 per gram with the final price averaging $4.54 per gram ($125.00 per ounce).   Although buyers weren't allowed to test the products on site before bidding, they were allowed to do a smell test. Buyers were also emmawatson-fans.com with detailed information about lot sizes, variety, and professional analytics of each lot offered prior to the auction.
Several of the lots totaling 11 lbs were of the "Charlotte's Web" variety.  The Charlotte's Web strain has received widespread praise and accolades for its ability to stop and prevent seizures in children without the intoxicating effects of other strains or side effects of big pharma medications.  Randy Williams, the owner of Fireweed Farms stated that he plans on donating the proceeds from the Charlotte's Web sales totaling $14,000.
Other varieties offered at the auction included, Ace of Spades, Blue Dream, Bubba Fire, Bubble Gum, Dirty Girl, Deep Purple, Purple Kush, Snow White, and about 25 other strains
Although falling short of his $1 million goal, Williams had no complaints after raking in a fat $600,000 paycheck for 4 months of his time.  The gold rush has begun and it's good to finally see main street Americans on the receiving end of it!